unique blue aluminum outdoor sofa
unique blue aluminum outdoor sofa
DARWIN

FOSHAN

25-35DAYS

300pcs/months

DW-SF2321
* Blue aluminum frame
* High-quality weather-resistant materials
* Ensuring stability and durability
Unique blue aluminum outdoor sofa furniture
This outdoor sofa is framed in a vibrant blue color, making it very eye-catching in outdoor settings. Not only does this design add dynamism to the space, but it works well in engineering projects, bringing a modern and fresh feel to outdoor areas.
The frame of the sofa is made of high-quality weather-resistant materials, ensuring stability and durability in all climate conditions. The blue coating has been specially treated to be waterproof, sun-proof and anti-fading, allowing the sofa to maintain its bright appearance for a long time.
The seat and backrest are made from comfortable outdoor materials that are stain-resistant and easy-to-clean, suitable for common pollutants found in outdoor environments. Seat and back cushions are color-coordinated with the frame, creating an overall harmonious look.
The design of the sofa focuses on comfort and practicality, meeting the needs of outdoor leisure. It can easily complement outdoor landscaping and become a unique and eye-catching element. This blue outdoor sofa is not only a functional piece of furniture, but also a beautiful decoration that adds color to the outdoor space of the project.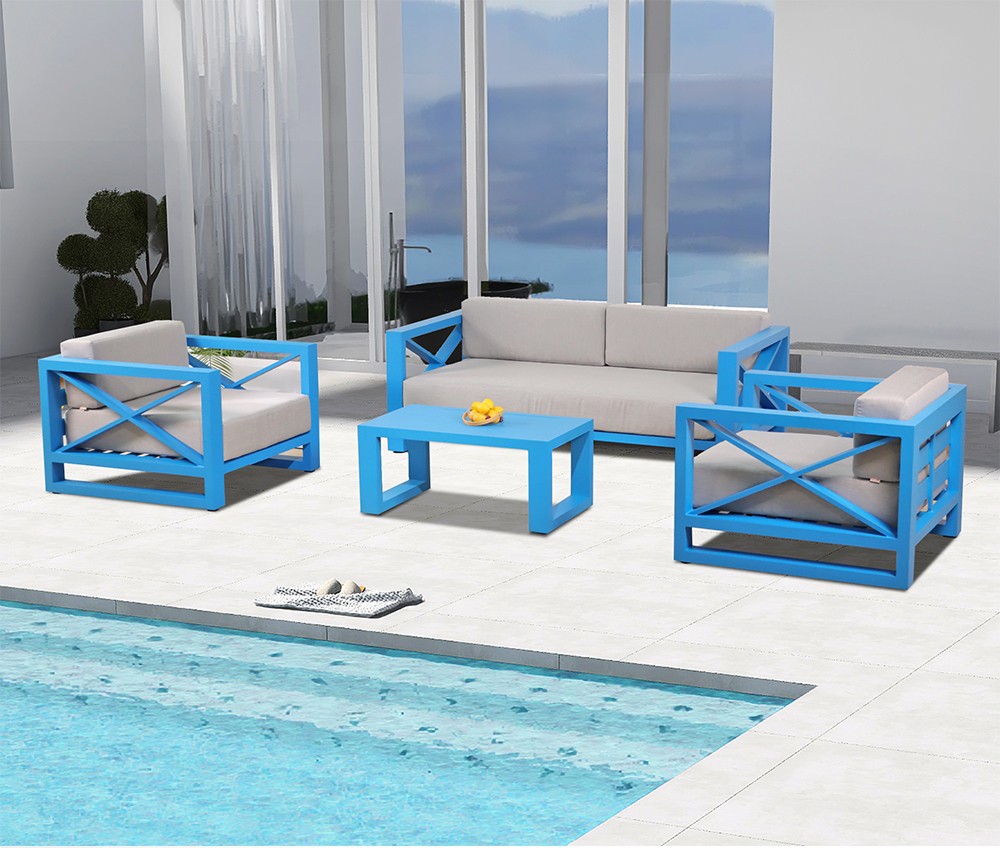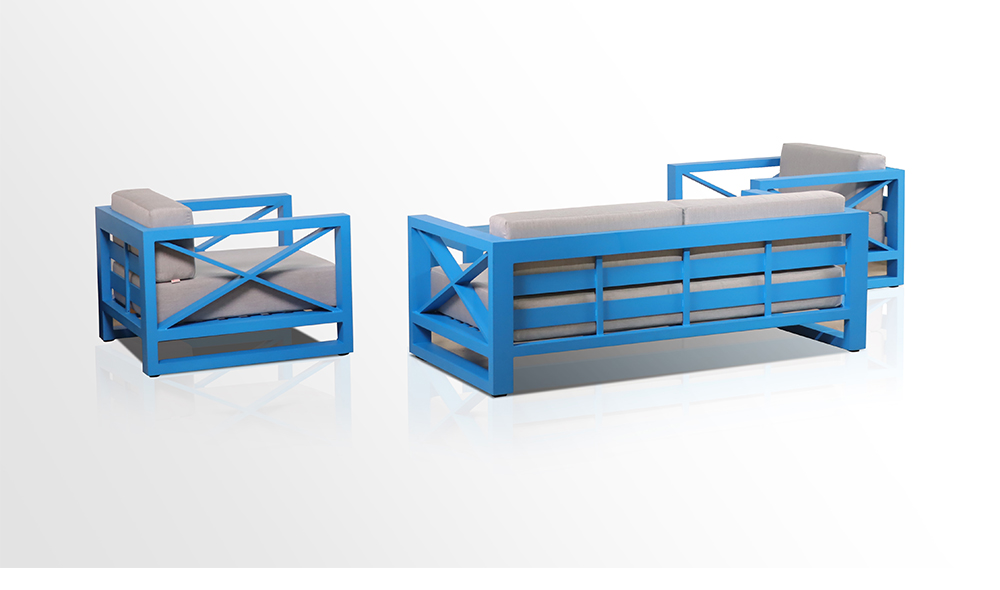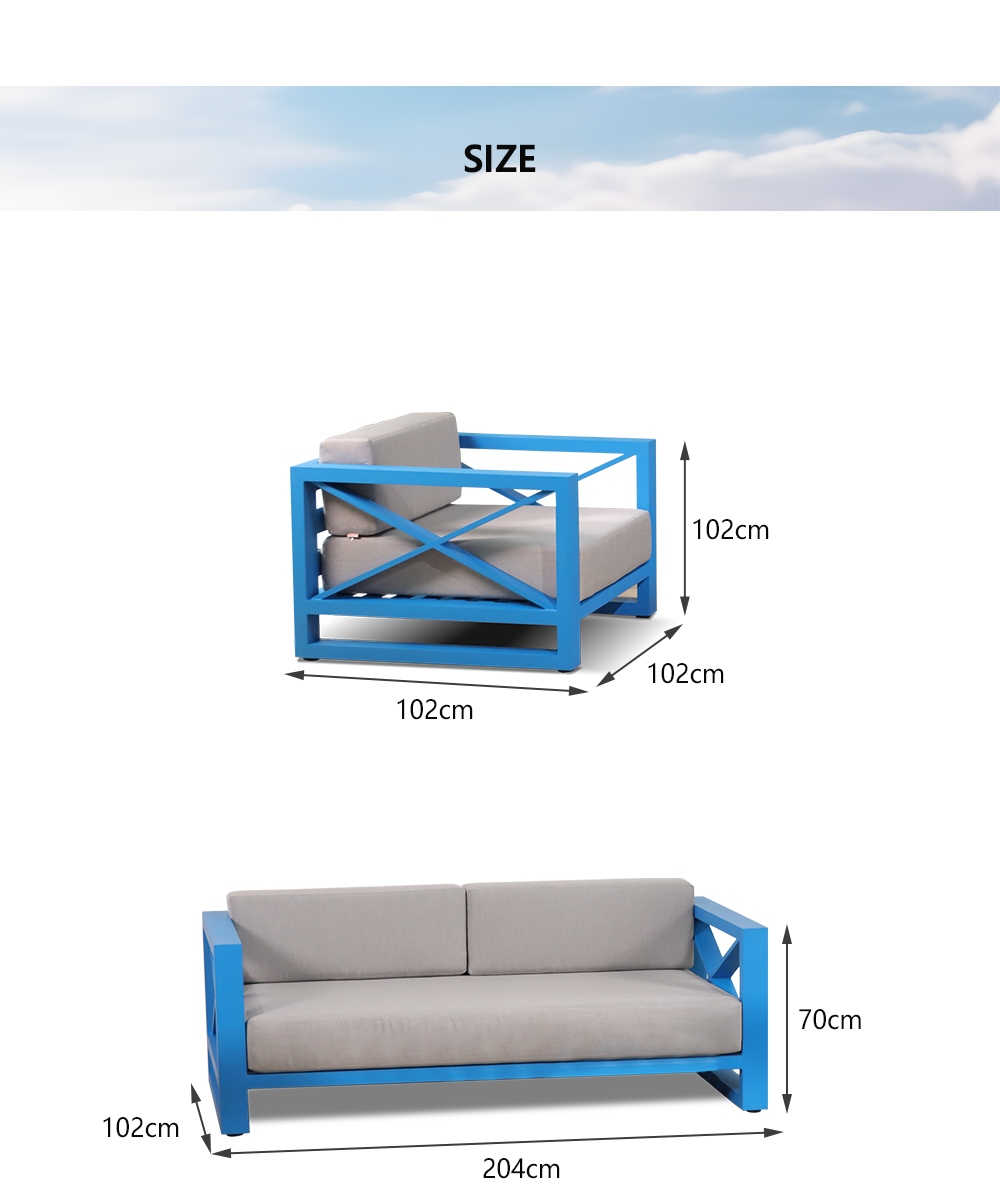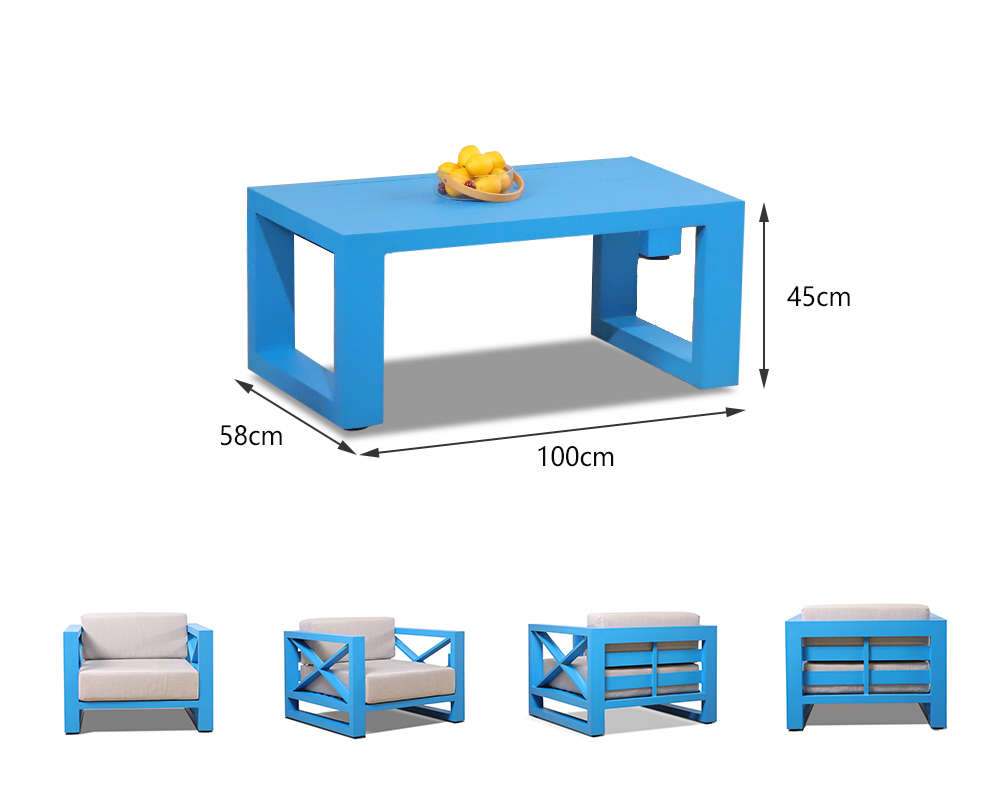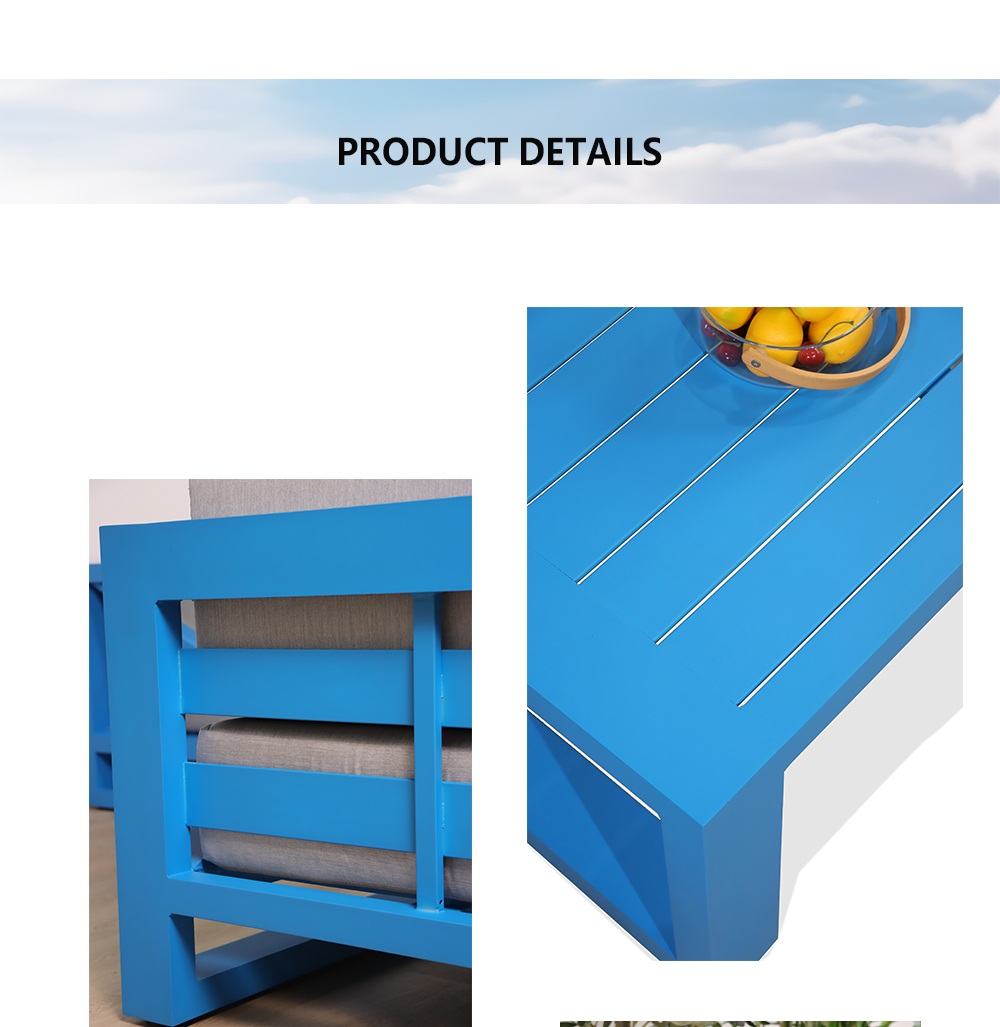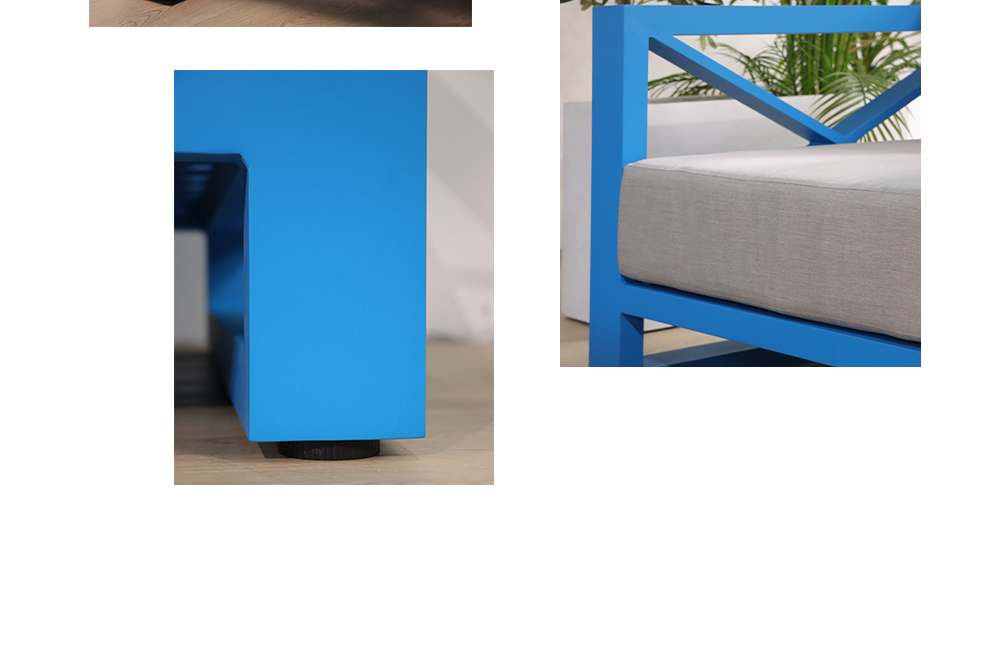 There are different kinds of material for your option.For decoration,we have rattan or rope weaving or mesh fabric.For the frame,we have aluminum,steel and stainless steel.For table top,there is glass,ceramic,marble,teak wood,polywood,HPL,etc
...more