Rope Furniture Modern Outdoor Sofa Set
Rope Furniture Modern Outdoor Sofa Set
OEM

FOSHAN

15-20DAYS

1000/DAYS

DW-SF2308
* aluminum alloy frame
* more stylish and modern
*. carton packag
* cost-effective and high-quality
Rope Furniture Modern Outdoor Sofa Set
This outdoor sofa set is the perfect addition to your outdoor relaxing space. It includes 2 single-seat sofas, 1 double-seat sofa and an exquisite coffee table, providing a comfortable resting place for you and your family or friends. This set of outdoor furniture uses a sturdy aluminum alloy frame to ensure its durability and stability and is not easily affected by weather changes, making it suitable for a variety of outdoor environments.
A special feature is the webbing on the armrests and backrest, which not only increases comfort but also adds to the overall look. This design detail makes the sofa more stylish and modern, adding a unique charm to outdoor spaces.
Another advantage is its carton packaging, which is environmentally friendly and easy to transport and store, allowing you to easily transport this furniture set to where you need it. In addition, this set of outdoor sofas has a large cabinet capacity and is suitable for commercial places such as hotels, resorts and restaurants, as well as for personal home use.
Best of all, this outdoor sofa set is very cost-effective and you will get high-quality, beautiful and functional furniture without having to spend an excessive amount of money. It will become the focal point of your outdoor space, bringing more fun and convenience to your life.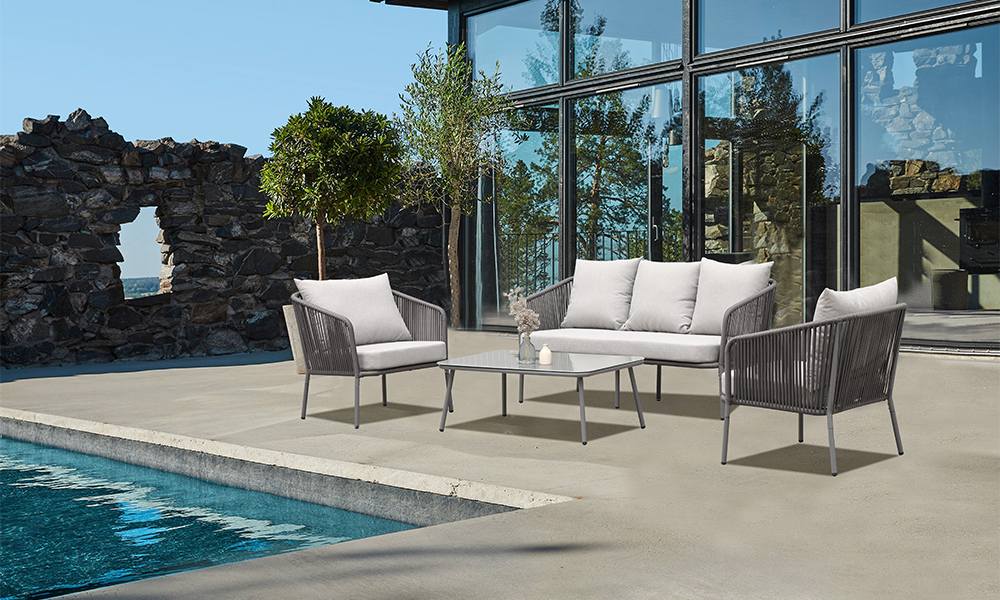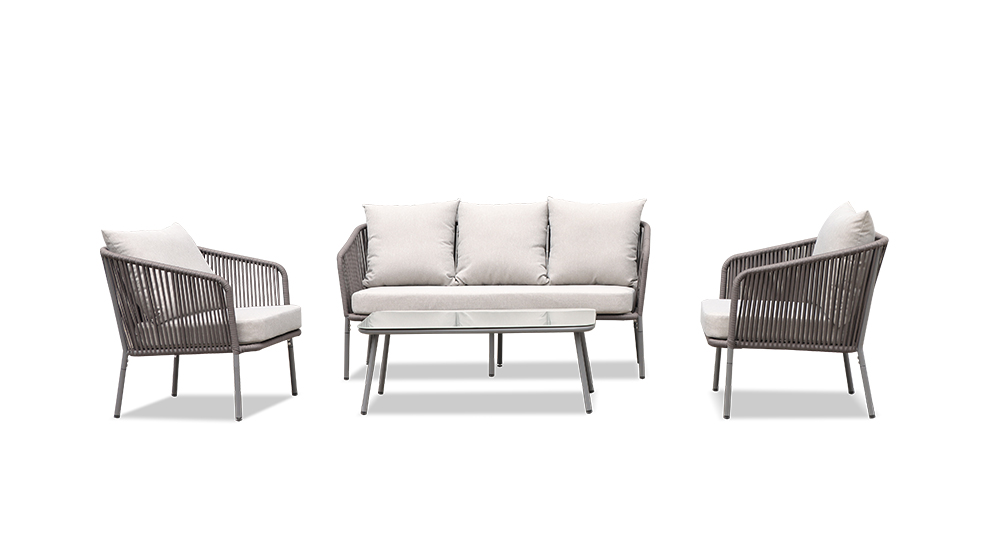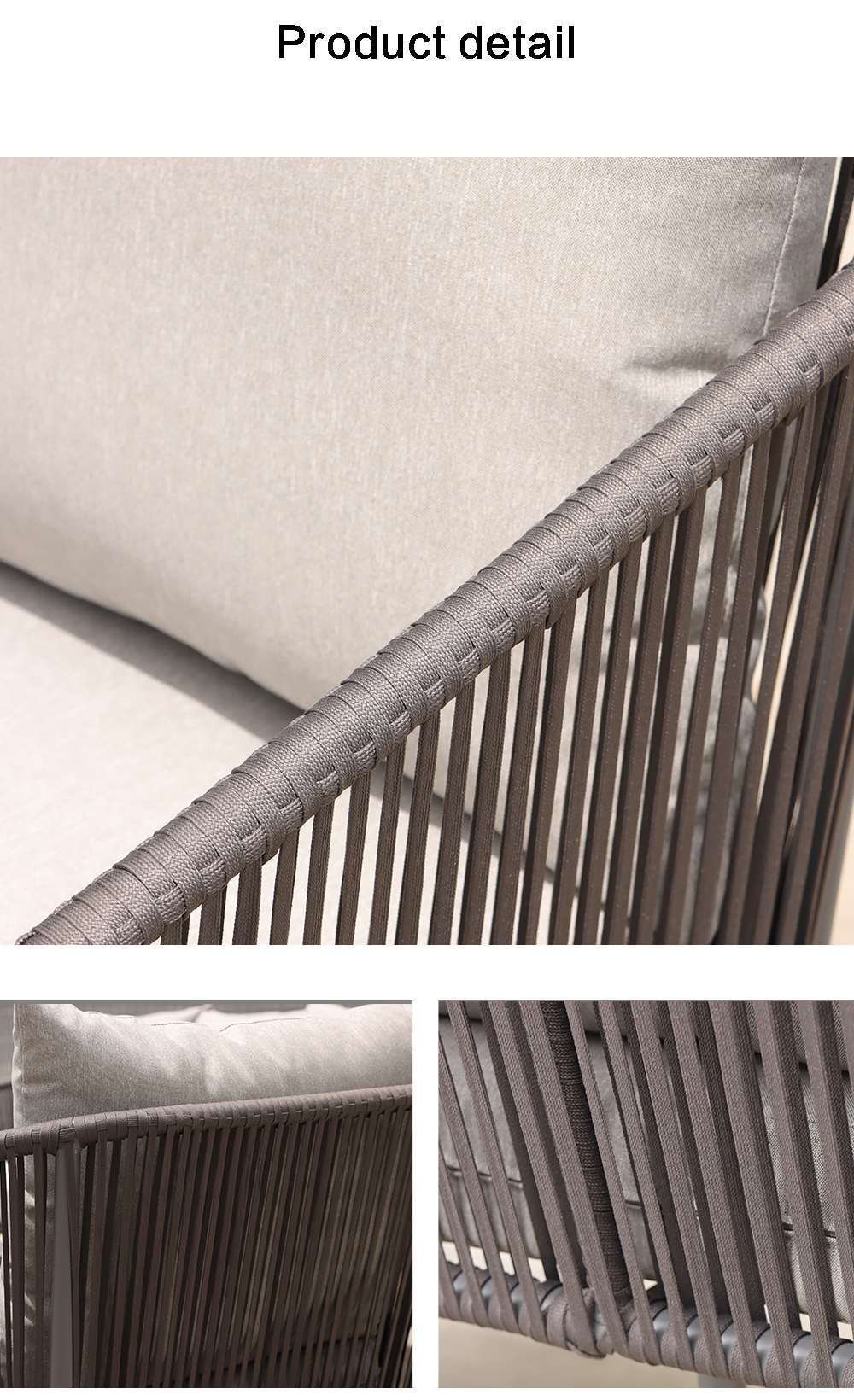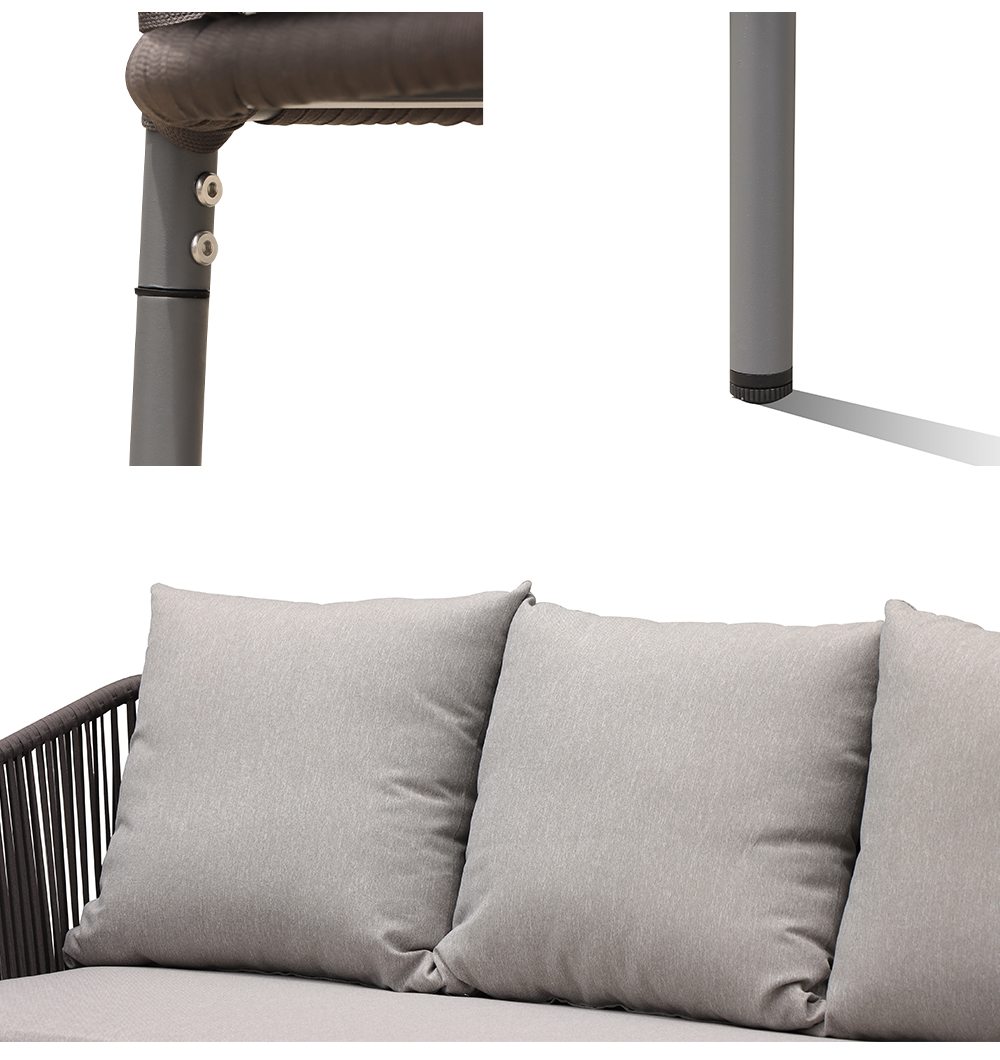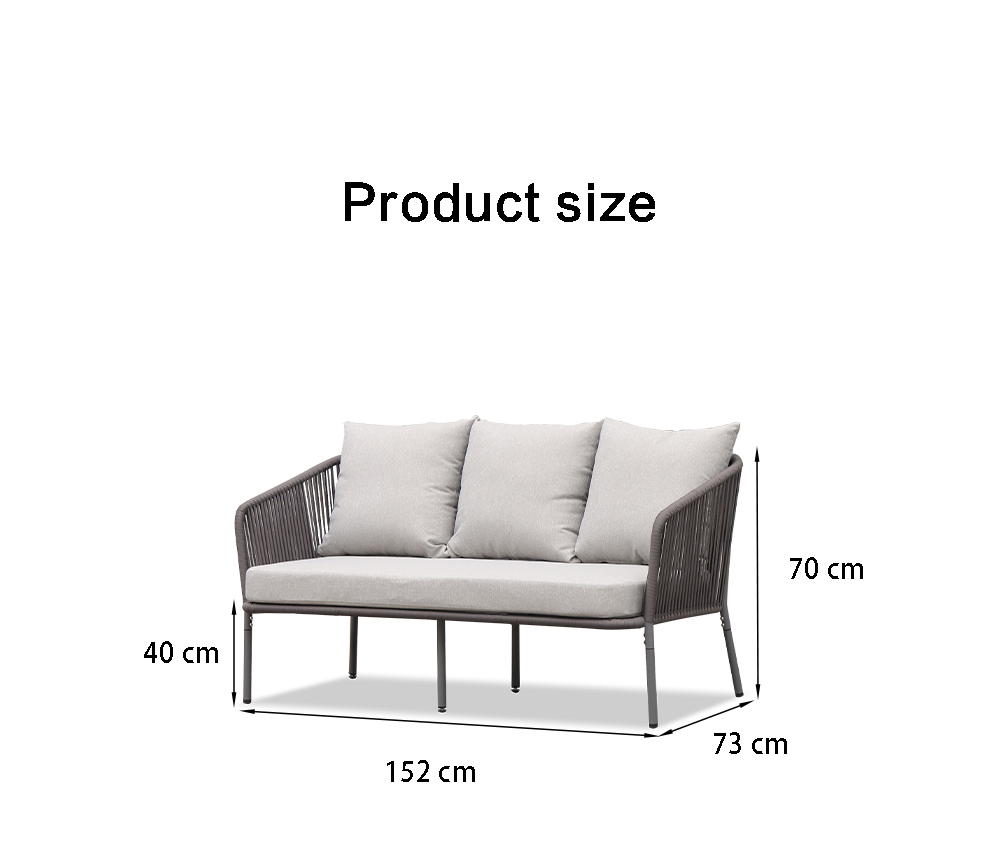 There are different kinds of material for your option.For decoration,we have rattan or rope weaving or mesh fabric.For the frame,we have aluminum,steel and stainless steel.For table top,there is glass,ceramic,marble,teak wood,polywood,HPL,etc
...more