Outdoor aluminum hotel sunbed
Outdoor aluminum hotel sunbed
DARWIN

FOSHAN

25-35DAYS

300pcs/months

DW-DB2303
* strong and durable
* sunshade and rainproof functions
* waterproof fabric ensures the durability and waterproof
Outdoor aluminum hotel sunbed foshan garden furniture manufacturer
This outdoor sunbed is uniquely designed to combine comfort and functionality. It is based on an aluminum alloy structure, ensuring strong and durable properties while being lightweight and easy to carry. The design of the bed adopts an adjustable backrest gear mechanism, allowing users to adjust the angle of the backrest according to their own needs and comfort, providing a more personalized rest experience.
A large awning is designed on the top to provide users with sunshade and rainproof functions, effectively blocking sunlight and rain and ensuring comfort in outdoor environments.
In order to increase privacy and block the outside view, this outdoor daybed also comes with a curtain, which users can draw at any time to obtain a more private resting space. At the same time, the selected outdoor waterproof fabric ensures the durability and waterproof performance of the entire bed in wet weather, allowing users to enjoy the outdoor environment with peace of mind.
In general, this outdoor large bed integrates sunshade, rain protection, adjustment functions and privacy, providing an all-round comfortable experience for outdoor rest.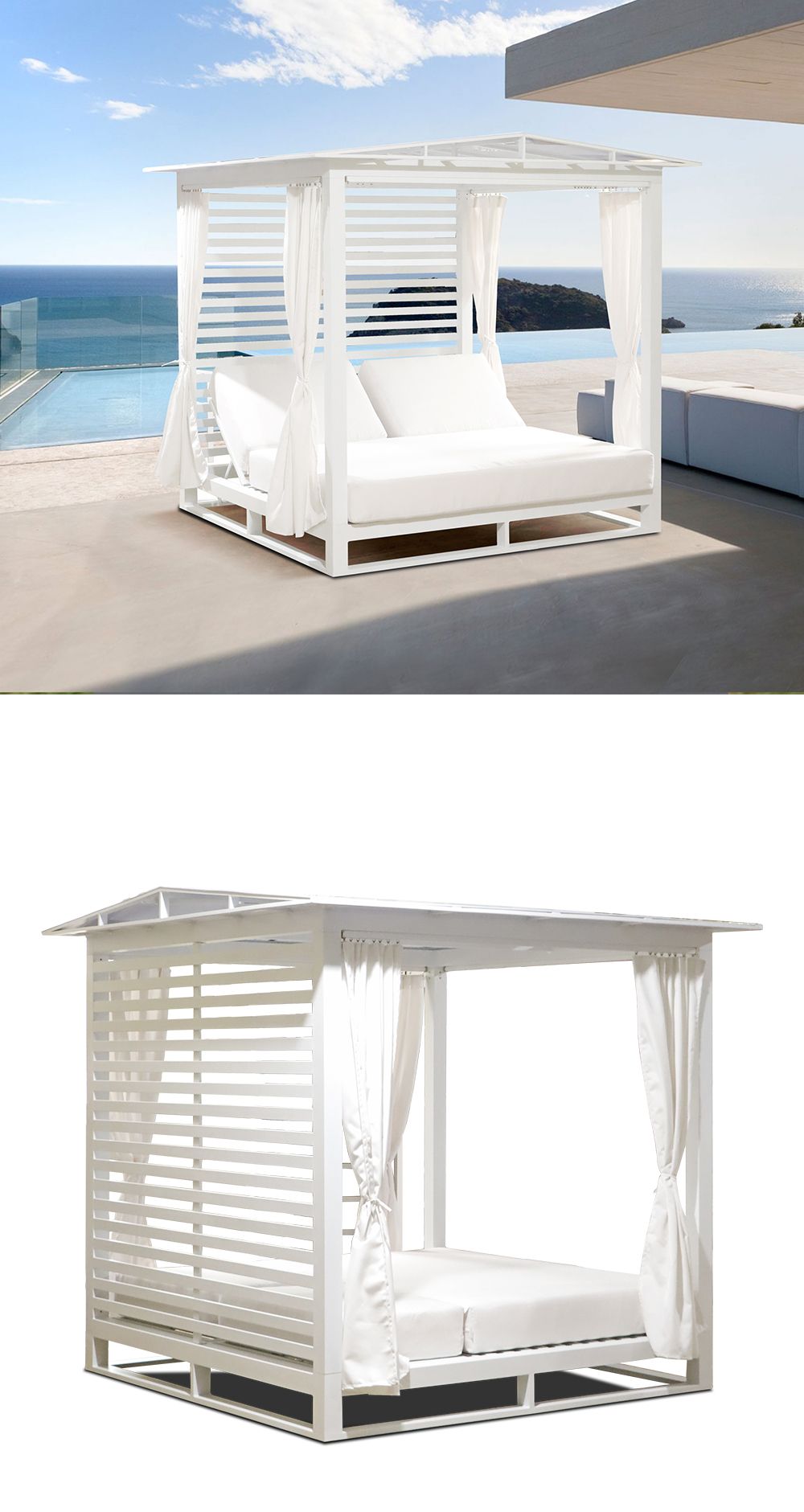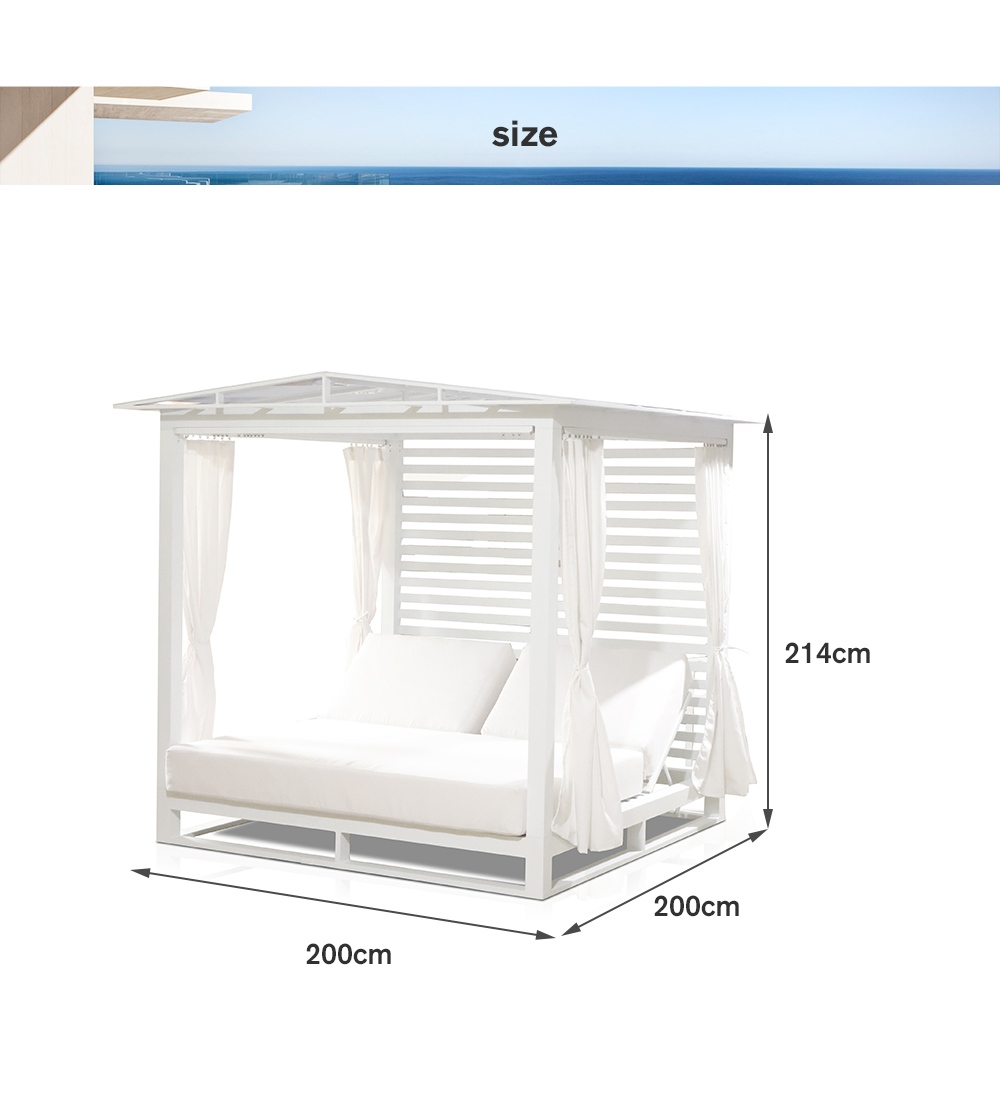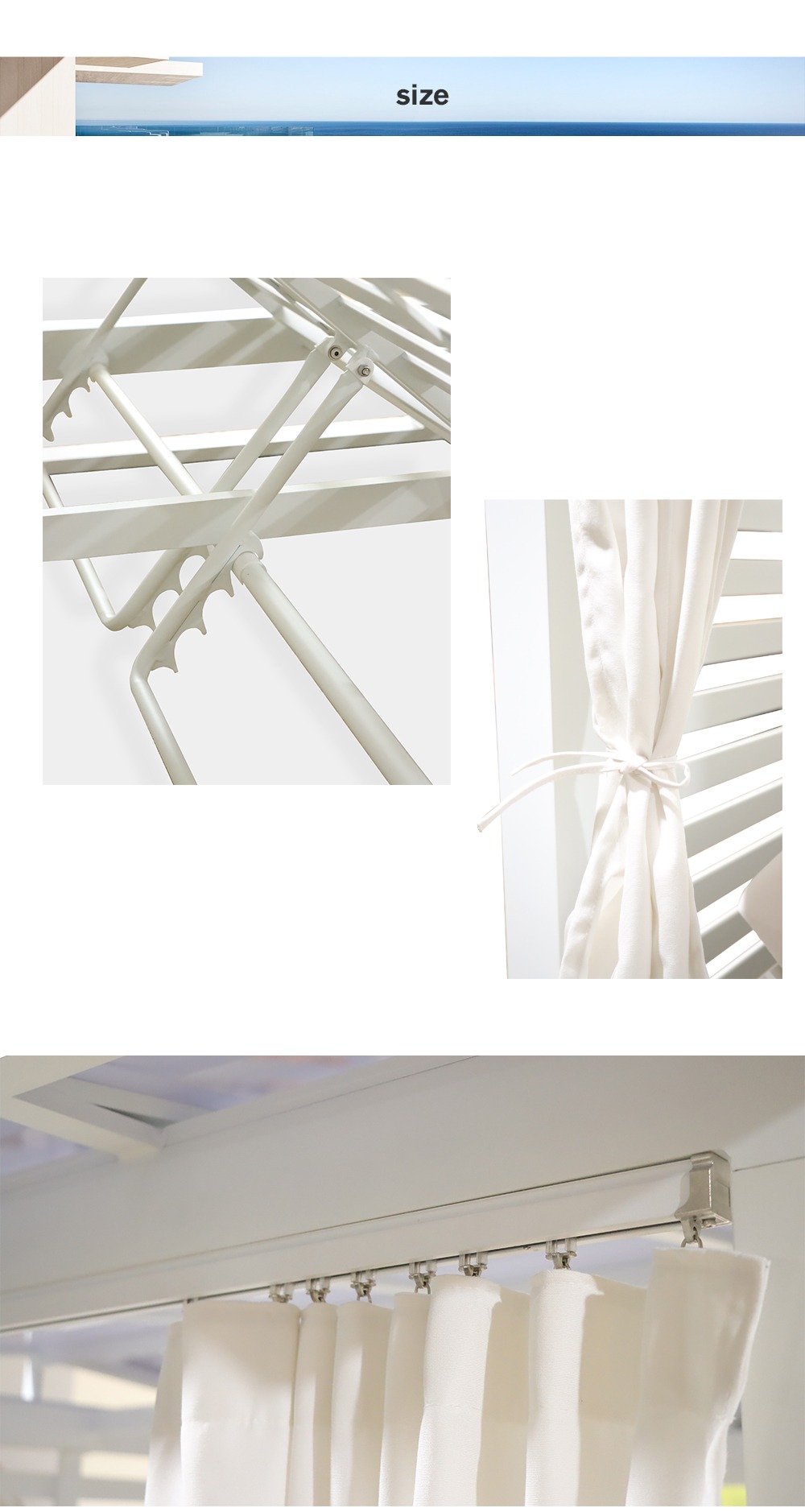 There are different kinds of material for your option.For decoration,we have rattan or rope weaving or mesh fabric.For the frame,we have aluminum,steel and stainless steel.For table top,there is glass,ceramic,marble,teak wood,polywood,HPL,etc
...more