Outdoor Furniture Recommendations (TOP 10) Furniture for North America-I
20-06-2022
Outdoor Furniture Recommendations (TOP 10) for North America
In the United States, outdoor furniture is very popular. During the warmer season, the home backyard is a place where people often spend time. Naturally, while enjoying a good time, we need to sit and rest, enjoy the view or gather with friends. Chat, eat, drink, and connect. Today, we help you pick out the right backyard furniture in America for wholesalers and retailers.
1. L shape rattan sofa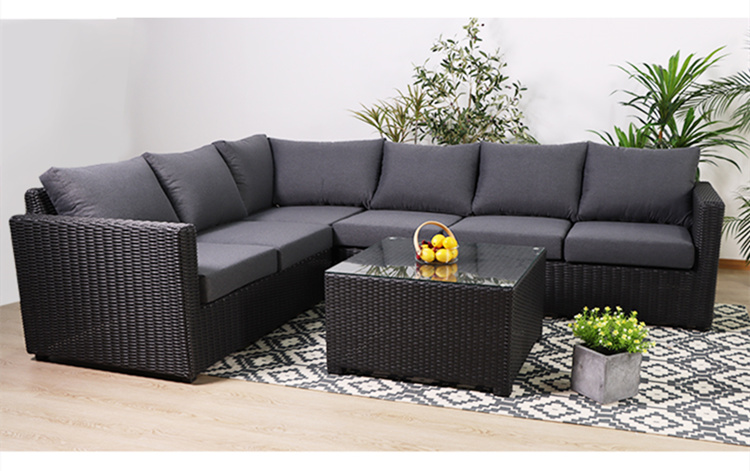 This backyard furniture is the perfect complement to any garden or backyard to landscaping. A stylish rattan sofa with a contemporary design that complements any space, its sturdy construction will make it your best-selling sofa for summer. It can be widely used in outdoor gardens, lawns, balconies or swimming pools, providing the perfect resting place.
2. Rattan sofa (2-1-1)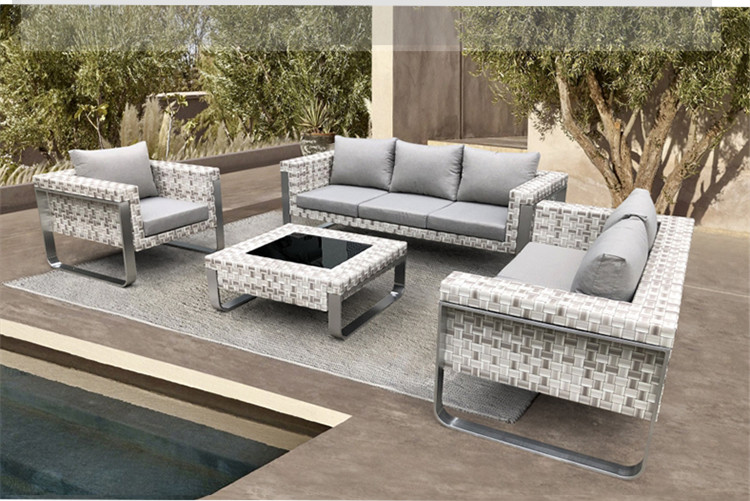 This sofa has a comfortable seat width and depth, so even obese people can sit comfortably on it. A simple coffee table makes the whole sofa very stylish. This sofa can be placed even in small spaces.
3. Outdoor rattan dining table set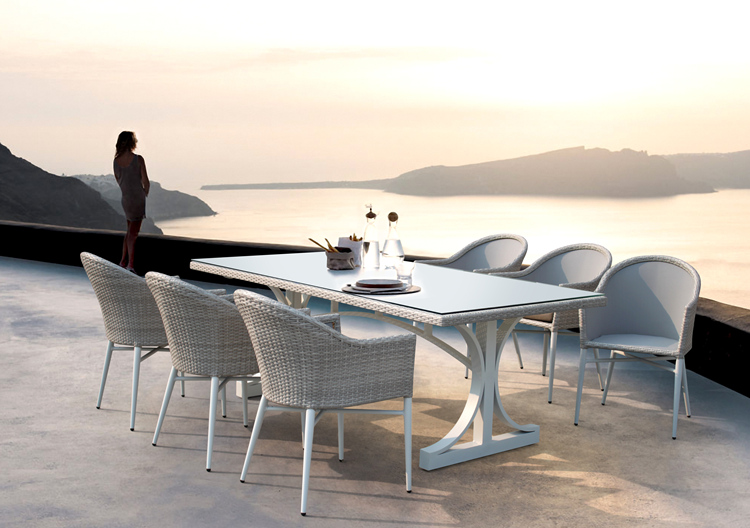 This backyard dining chair is the perfect complement to any garden or backyard setting and landscaping. The stylish rattan design fits into any outdoor space. This set of dining table chairs is perfect for gatherings with friends.
4. 4 pieces of garden rattan furniture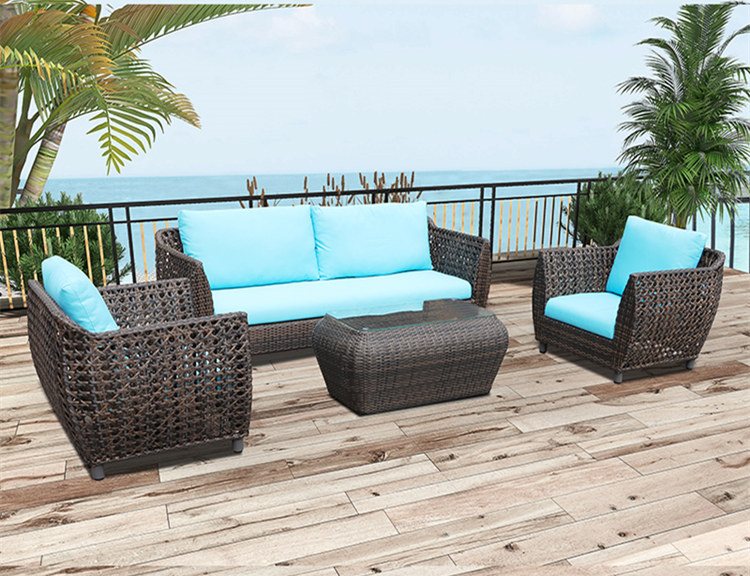 The chair is made of rattan which makes this chair look stylish and modern. Although it looks more beautiful, but in fact his ability to bear is very good, even if you are a fat man, you can bear it. This set is made of high-quality rattan sticks and wickers that can withstand all types of weather, resist rust and corrosion, and have a long lifespan.
5. Aluminum alloy outdoor dining table and chairs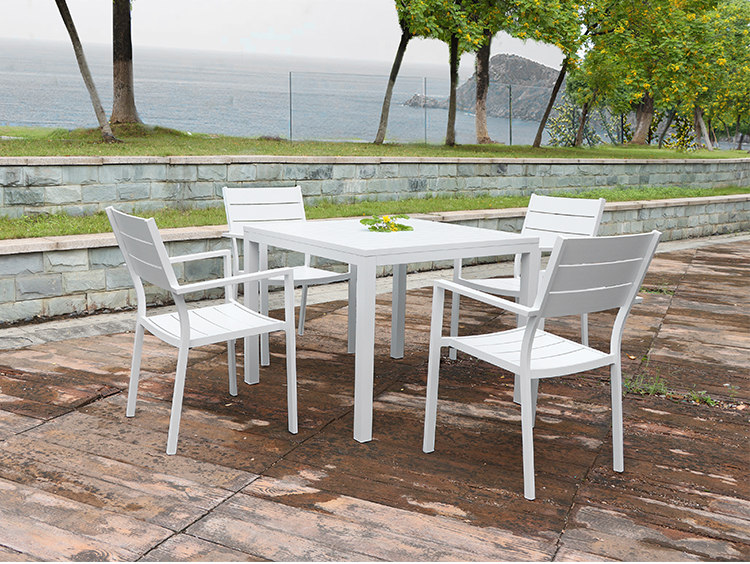 This dining table will meet your outdoor furniture needs. This set includes a table and 4 chairs to add style to your space without sacrificing comfort. This dining table and chairs are very suitable to be placed in a small courtyard. It can not only have a meal with three or five confidants, but also can sit down with friends for afternoon tea.