HOW TO CHOOSE A GOOD OUTDOOR DINING SET
15-09-2021
With the development of the economy, nowadays people have learned how to enjoy life, not just busy work. People like to decorate their gardens, they like to date with colleagues and friends, have a party in the garden, or make appointments with friends and hold a barbecue in the garden. At this time, we need a dining table suitable for parties.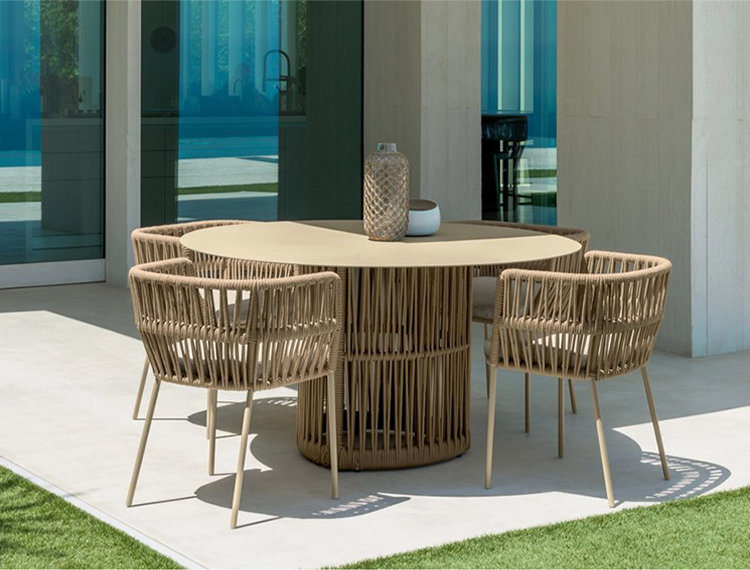 How to choose an outdoor dining table set?
1. Choose the suitable table shape
The outdoor dining space naturally has an open and airy feeling. When you add furniture, it is important to avoid cluttering the space so that guests cannot use and enjoy it. Like indoor tables, outdoor tables can be square, rectangular, or round. You can choose the same table, or mix and match shapes to provide multiple seating options. When choosing the shape you want, consider how easy it is for customers to move around on the table and how easy it is for waiters. In order to make the most of your space, you can try to use tables and bars of different heights in outdoors.
2. Keep your style consistent
You may not be able to use the same desktop outdoors as indoors, but your overall theme should remain similar. Some materials can be used indoors and outdoors. However, there are various ways to choose outdoor furniture to complement your existing furniture. Synthetic materials can imitate wood to match indoor tables. They look good and are very durable. Using similar colors and shapes will also bring the theme from indoors to outdoors.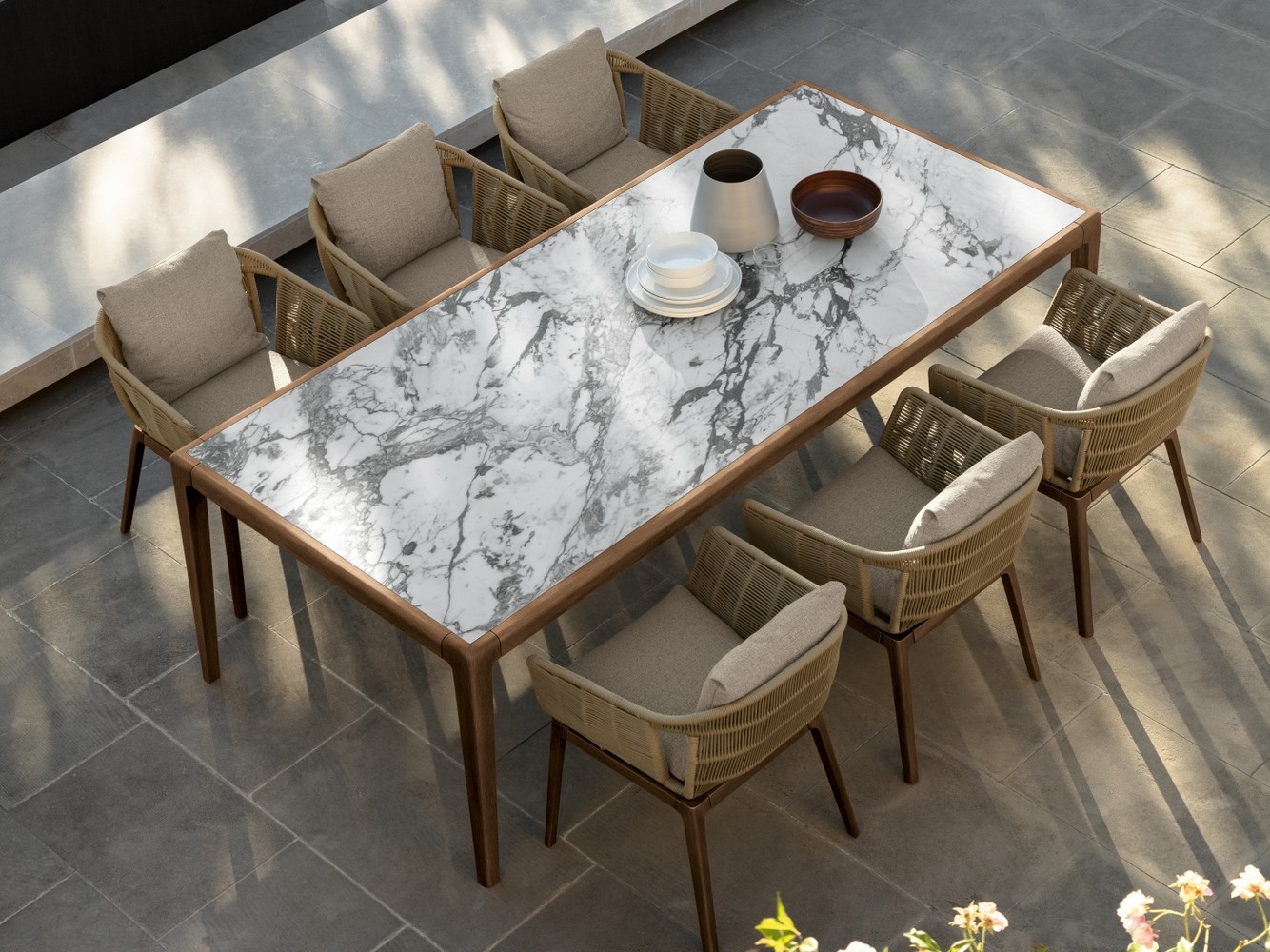 3. Understand the different advantages and disadvantages of different materials
The outdoor dining table has the most classic style-weaving rattan. The design of weaving rattan will make the dining table and chair rattan furniture a little lighter than wooden furniture and a little more flexible than metal furniture, so it can weave various forms of furniture. Rattan furniture is warm in winter and cool in summer, and has strong air permeability. In addition, the rustic natural color of the rattan can help calm the nerves and unique natural style. However, the rattan dining table will be relatively large, which is not suitable for small apartments. The loading volume is also small.
The most indispensable is the wooden dining table and chairs. As a kind of outdoor furniture that is close to nature and timeless, people prefer to choose solid wood furniture. The solid wood furniture has a natural texture, the carved lines on the surface of the furniture are very clear, very atmospheric and fashionable, and the solid wood furniture has a certain decorative effect, is natural and environmentally friendly, and shows the natural and primitive beauty. Wooden dining tables and chairs have fewer shapes and are not so flexible. At the same time, the loading volume is relatively small.
Now more and more popular in the market is the rope dinette. In European and American countries, it is a popular outdoor furniture material. It has the characteristics of durability and resistance to deformation. It can make furniture more varied, more fashionable, and more welcoming to the aesthetics of modern young people. However, the price of rope-knitted dining tables and chairs will be more expensive.
Of course, there is also an aluminum dining table with a minimalist style. Aluminum alloy style is also a derivative of current fashion. Aluminum alloy dining table has certain plasticity and anti-corrosion properties, and its service life is generally higher than that of ordinary materials. Moreover, aluminum alloy dining table has a certain degree of wear resistance and damage resistance. The simple shape also caters to the current market. Aluminum dining tables and chairs can generally be designed to be packaged in cartons, which means that the amount of cabinets will be relatively large, and the price is also relatively advantageous. However, the design of aluminum dining tables and chairs is relatively simple, and there is no more design space.
4. Looking for reliable commercial (retail) furniture suppliers
Commercial dining tables generally take durability into consideration, and the high-quality material tabletops of outdoor restaurants will not fade, peel and scar due to weather and long-term use. At this time, high-quality furniture from a trusted commercial furniture dealer will help you ensure that you get the quality you need, and provide services to satisfied customers year after year. High-quality suppliers and retailers will provide you with long-term warranty services, so you have no worries.